"Let's go to a rooftop restaurant", this is what my friends always say whenever we plan to dine out. I can guess that before we even make plans. Lol. When food is not the only factor, restaurants all around the world are having a competitive edge in terms of various themes, ambiance, and their special and unique cuisine.
"If more of us valued food and cheer and song above hoarded gold, it would be a merrier world." -J.R.R. Tolkien
But how would you feel dining in the sky? Or under a waterfall? Yes, some of the world's amazing restaurant has come up with such innovative themes and locations that you will not be able to experience them.
Here we are with a list of unique and amazing restaurants around the world.
1. Ristorante Grotta Palazzese, Puglia, Italy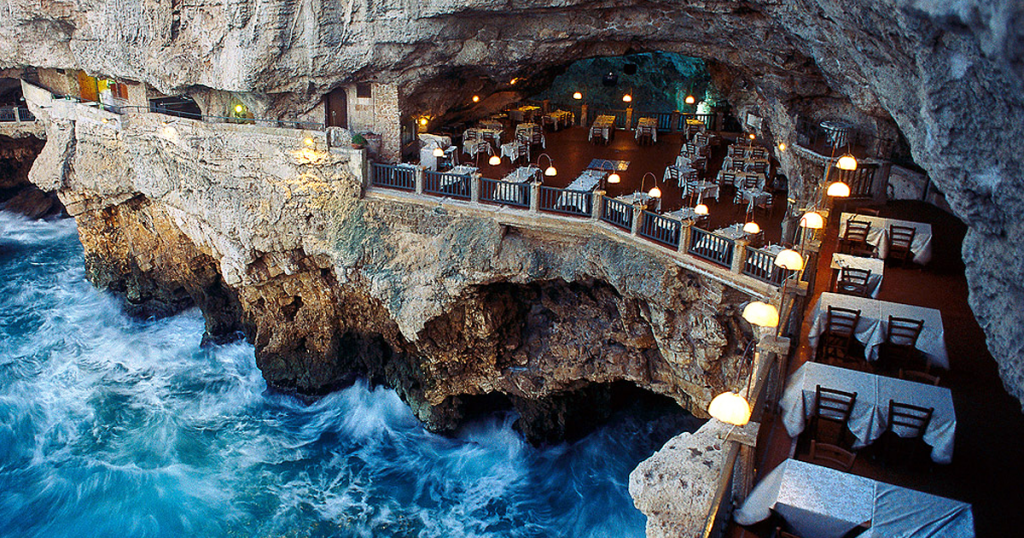 When you're done with rooftops and looking for a natural covering, why don't you try a cave? No joke, you can now dine in the caves.
This restaurant in Italy is created inside a natural cave. With a beautiful view of the coastal landscape, it can be a perfect place to have lunch and in night its light works will add charm to the mesmerizing sunset view when you are having dinner with your loved one.
2. Aiguille Du Midi Restaurant 3842m, Chamonix, France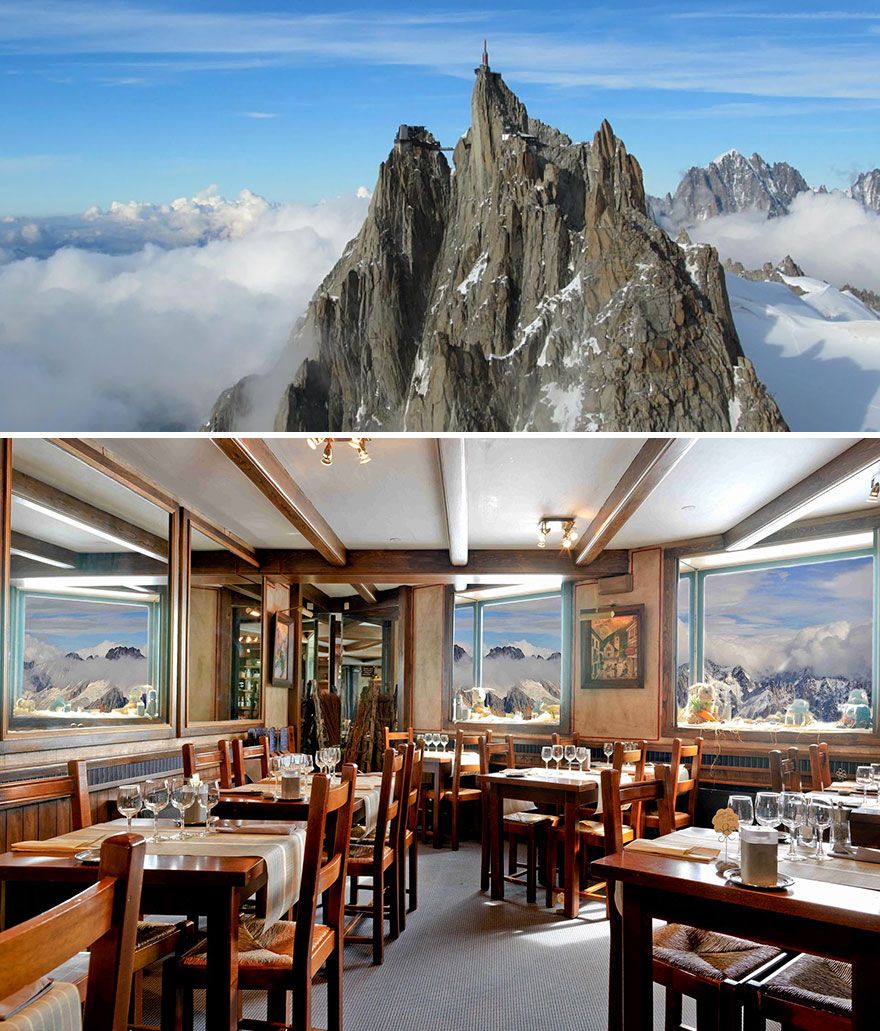 When you sit here to dine, you will be confused if you are seeing a painting or a view from the window. Being surrounded by mountain ranges from all sides, it is one of the highest eateries in Europe.
For more details about this restaurant click here
3. Giraffe Manor, Langata, Kenya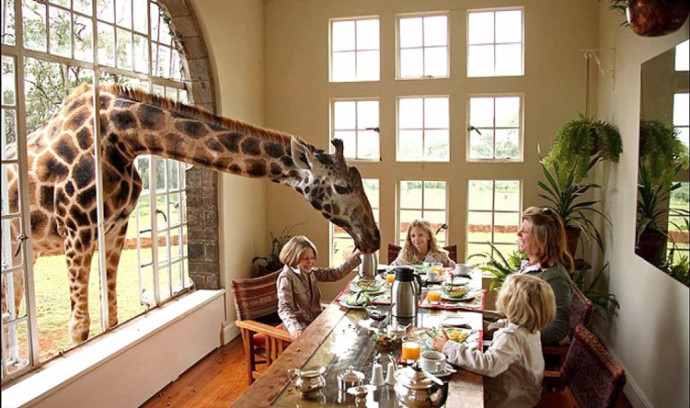 Even if you are single, you will get a partner to share your lunch within this restaurant. I cannot commit about a person, but Giraffes will be there for you for sure.
Giraffe Manor is owned by The Safari Collection with beautiful interiors, colorful garden, and sunny terraces.
4. Ithaa Undersea Restaurant, Alif Dhaal Atoll, Maldives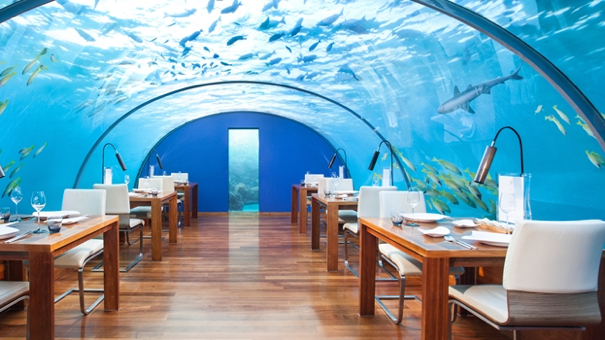 Ever thought of seeing fishes swimming over your head while eating? If not, then just don't think. Experience it live in the Ithaa Undersea Restaurant.
Located 5 meters below the surface, you can see marine life enjoying their life when you are enjoying your food.
5. The Green Dragon Pub In Hobbiton, New Zealand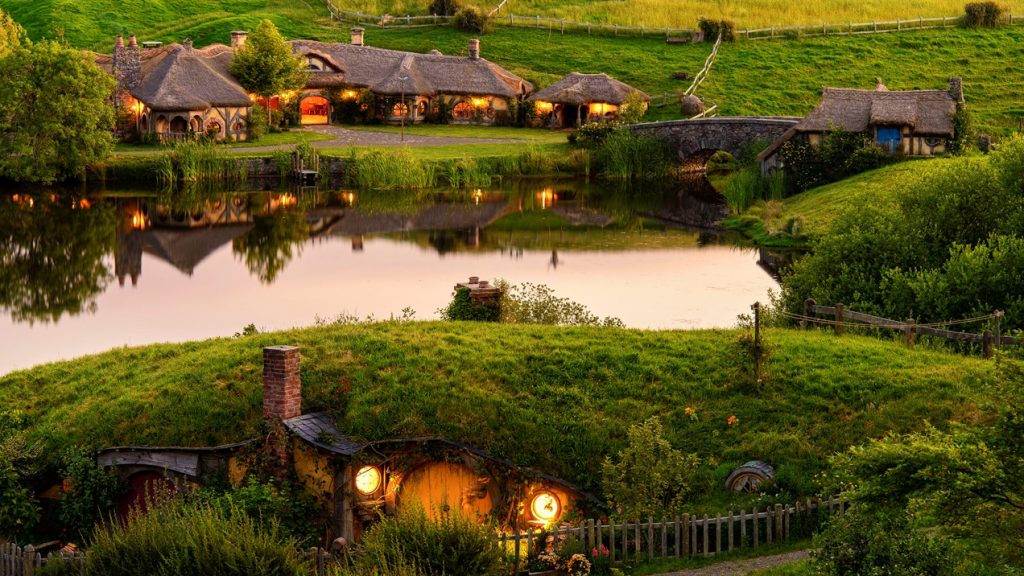 Lord of the rings fan? You will never want to miss this restaurant then. The Hobbitons used to meet here at the end of the day to sip freshly fermented ale and engulf finger linking food.
Once being the set for a movie, Lord of the rings, it now serves as a famous tourist place in Hobbiton, New Zealand. Along with the amazing theme, you will fantastic cuisines to try on.
Also consider reading amazing foods around the world.
6. Snow Castle of Kemi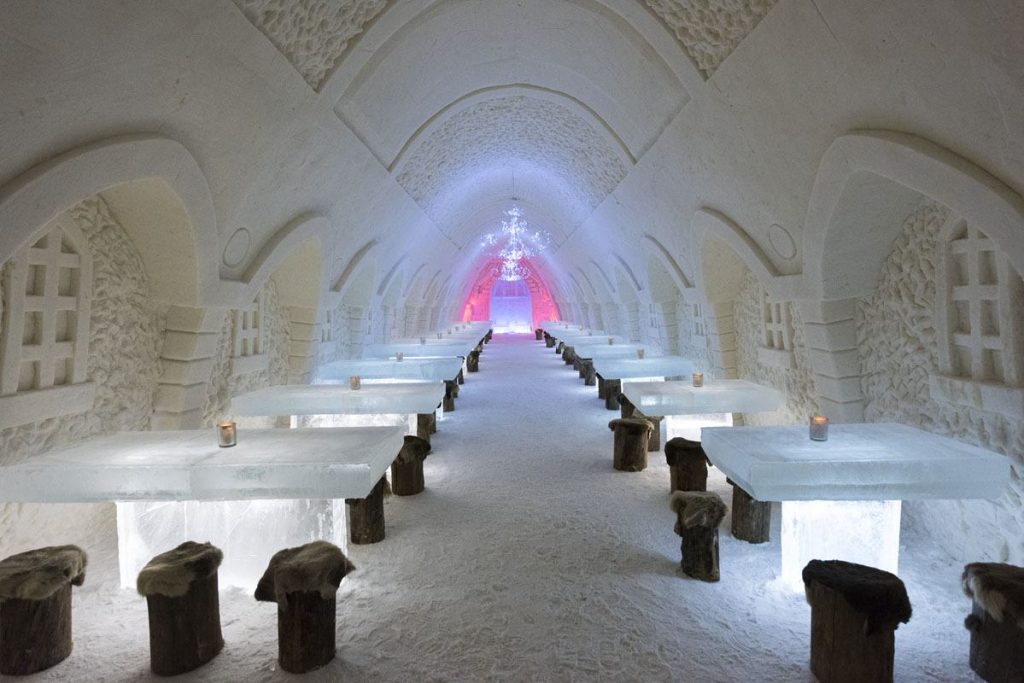 If you want to enjoy hot foods in a cool environment, then there is no other place better than Snow Castle of Kemi.
Snow castle fort inbuilt in Finland and it is known as it is rebuilt every year with different architecture. The Snow castle restaurant has ice tables and the sitting area covered with reindeer fur.
7. Labassin Waterfall Restaurant, Villa Escudero Resort, Philippines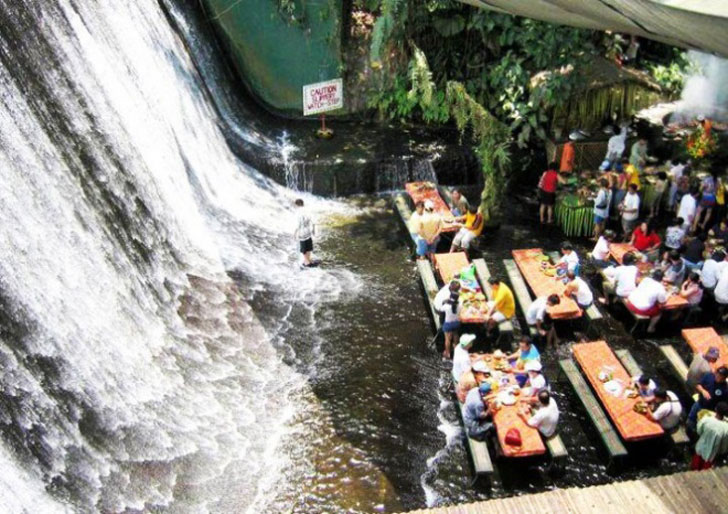 This restaurant is situated under a waterfall. Having lunch there will be a complete retreat in the lap of nature and gushing sound of falling water. You can consider this as an arranged picnic for your family and loved ones.
8. Hr Giger Museum Bar, Gruyères, Switzerland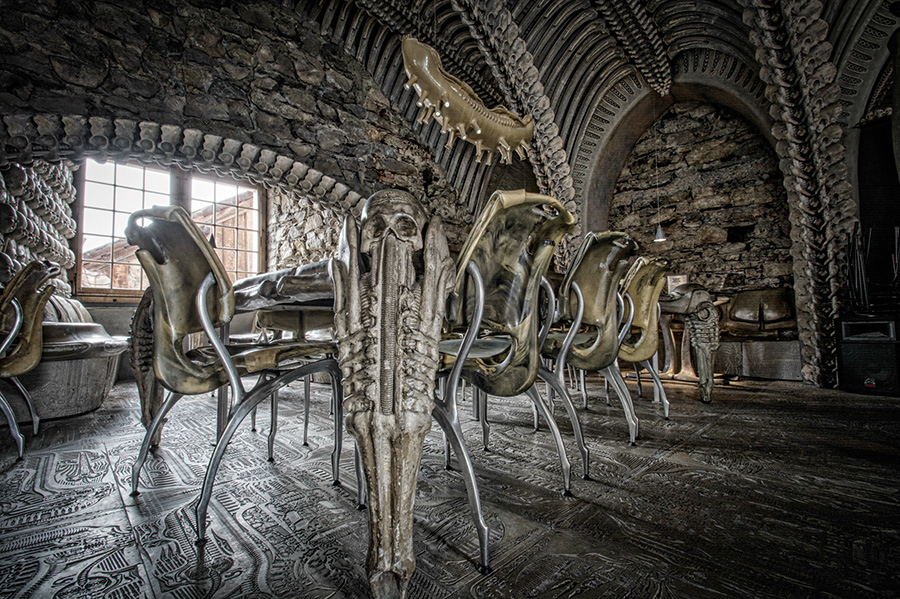 Sipping your drink here will surely make you think where you are? If you are too drunk, then god bless you, you will find yourself under the body of some alien.
This architecture from this amazing bizzare restaurant will remind of some famous alien movies such as Predators when you are drinking your coffee.
9. Sci-fi Dine-in Theater Restaurant, Disney's Hollywood Studios, FL, USA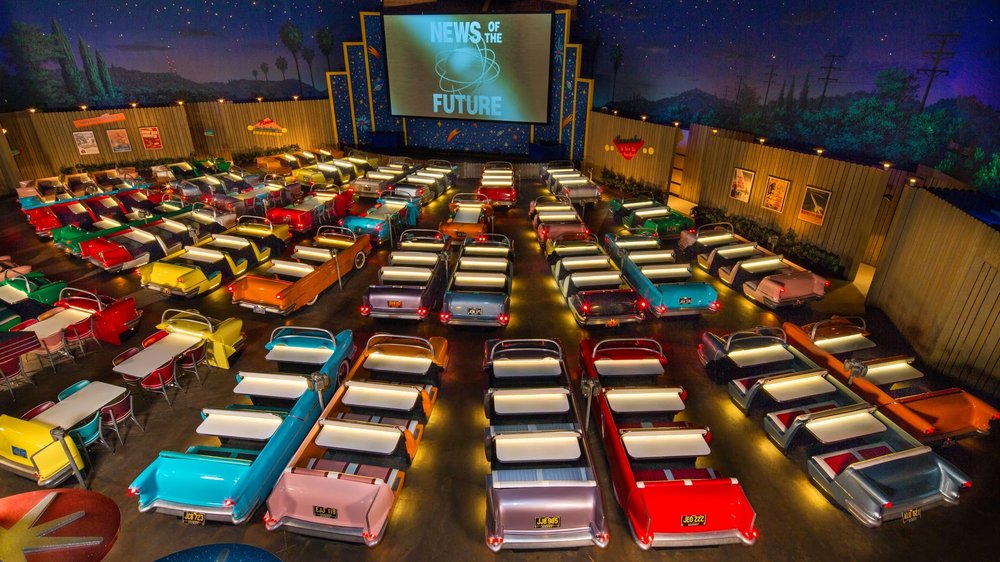 How about watching a movie in a theatre while you are having your dinner? Well, this is now possible in the Sci-fi dine-in Theatre restaurant.
You can enjoy the cinema along with your food in this another yet amazing restaurant.
10. Hot Air Balloon Restaurant, Culiair, Netherlands
Eating while flying is a common thing now. With so many airlines offering foods, it's okay to have food on flights. But it's a closed environment.
What if you know that you can dine out in the open air while flying? Yes, you can now. With hot air balloon restaurant, Culiair in the Netherlands, you can enjoy your food away from noise and pollution in the mid-air while flying.
When you are done with amazing restaurants around the world, you can have a look at these amazingly themed restaurants in India.
We found these to be some of the unique and amazing restaurants around the world. Though the list is further long, we would like to know which other amazing restaurants you have visited that you consider we should include in the list. Write down in the comments section below.