"You don't need a silver fork to eat good food." -Paul Prudhomme
But when only food is not enough and you need extra to make that dine out special, then you should look for amazing restaurants with great themes and ambiance
. But those fascinating restaurants are all abroad? Well, not anymore.
Yes, there are few amazing themed restaurants in India that you can
surely
have a visit to.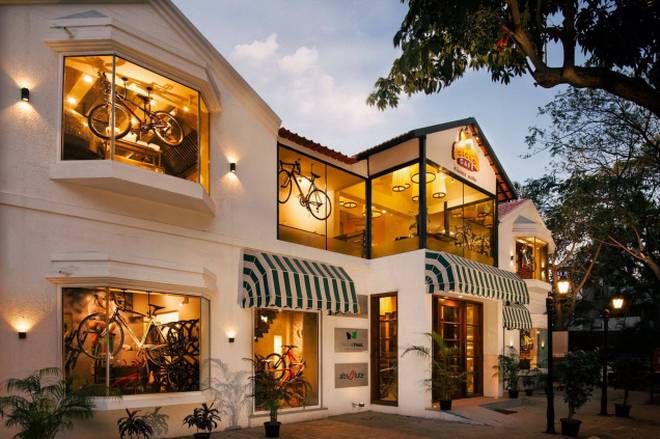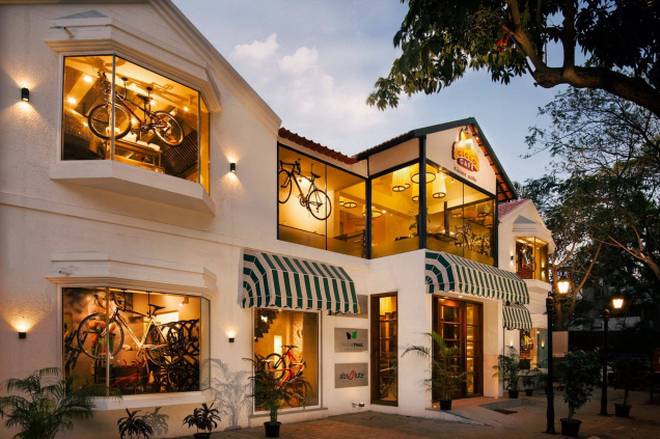 In March 2015, the Ciclo café chain inaugurated their new café in Chennai.
Ciclo café known to be the hub for cycle enthusiasts serves the sales and service of premium bicycles, accessories, rides, merchandise, etc
.
For such cycle enthusiasts, they have an amazing food menu ranging from Sandwich, Pizza, Lasagnas, soups and many more
. Check out their menu, locations and other details here.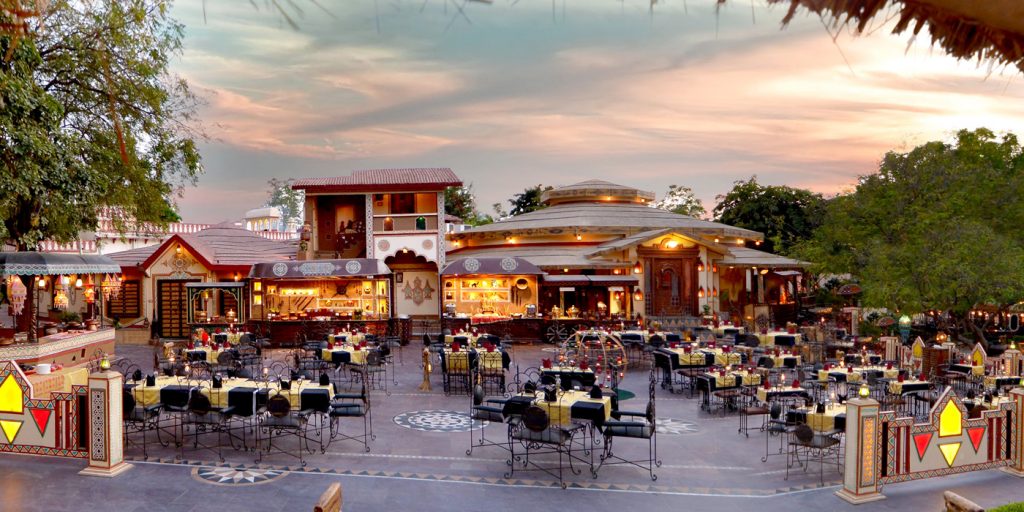 Ever wished to experience how Marwari's live? Well, Chokhi Dhani can help you live the life of a Marwari.
This chain of the restaurant had set like a Rajasthani Village, paintings, and wall lanterns will give you a feeling of dining at some Rajasthani village
.
Along with with that experience the

Rajasthani hospitality with their 'Kathputli Ro Nach' puppet dance, Rajasthani folk dance, and authentic Marwari thali cuisine
.
Learn more about the restaurant here.
3. UFO, Mumbai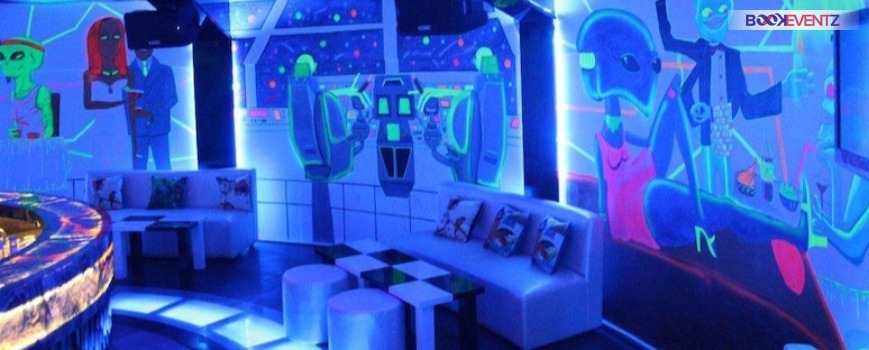 With lightning that you can see in the spaceships of Star war movies or space crafts in our favorite Avenger movie series, this UFO-themed restaurant in Mumbai will make you awe
.
The sitting arrangements and lighting along with amazing food can be perfect for a different kind of dining out experience
. Do check them out.
4. The Back Pearl, Bangalore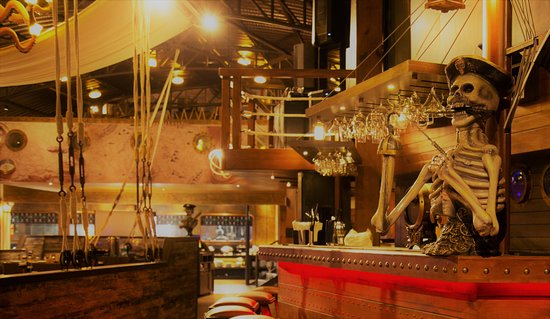 If you are a black pearl fan from Pirates of the Caribbean and always wanted to have a ride on it then you should not miss out dining here
.
With architecture like of a black peal ship deck, wooden flooring and decorations with Pirate's eye patch, skulls, you will love feasting on their tasty delicious foods
.
5. The Bar Stock Exchange
When you lose a bit of money in the share market and wish there had been a restaurant where a

prize of drinks also change as per demand and supply rule

, then your wish has
been granted
.
The famous Bar Stock Exchange has come of this unique idea of variable prices of their drinks based on the demand
.
Have a visit there and show them your trading skills.
6. Kaidi Kitchen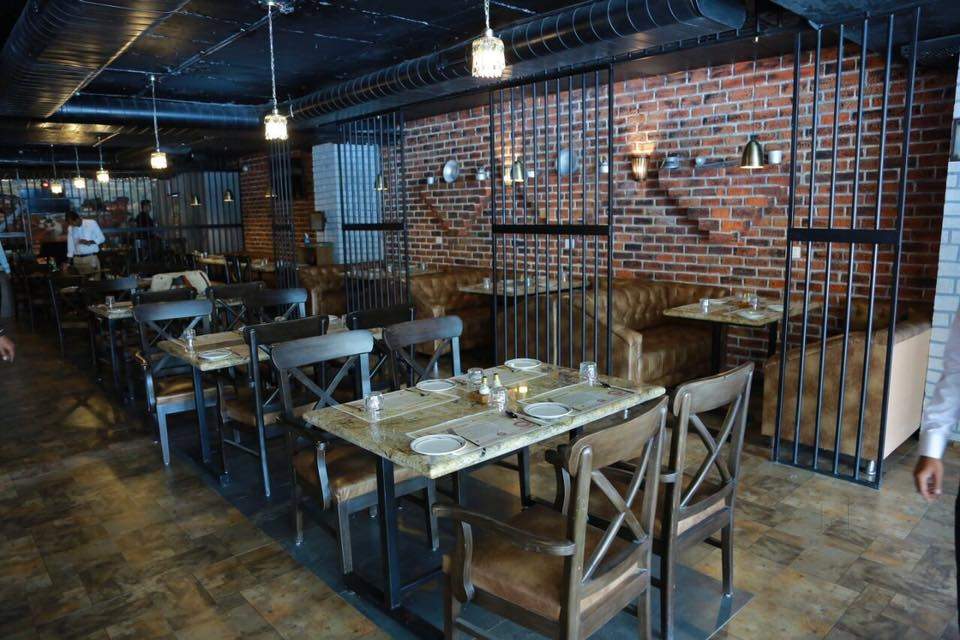 After seeing Bollywood films, if you ever imagined how the prisoners might be living and eating there, then Kaidi Kitchen is for you
.
With the prison theme, the chain of Kaidi Kitchen has there outlets in Kolkata and Chennai.
With

cells are the dining area, waiters dressed in police or prisoners costumes

, you will forget that you are having dinner anywhere else than a prison
. If you want any of your loved ones to get jailed then this is it.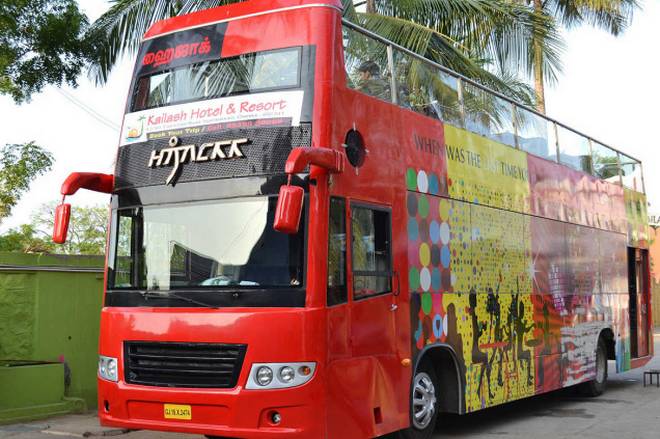 This mobile restaurant
was started by
Moist clay media.
Serving Indian and Chinese cuisines, this moving restaurant will give you a tour of Ahmedabad city while enjoying your food
.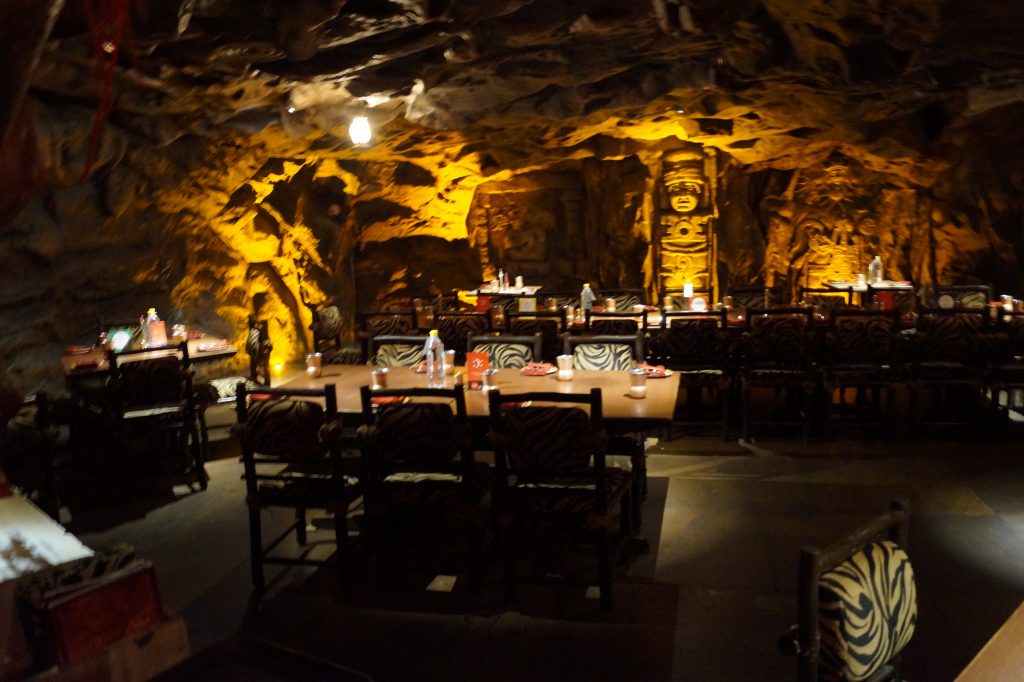 Located in Bangalore, designed as a Gufha or cave, you will completely get lost from the city life here and this restaurant will
certainly
make you feel to have come in the ancient stone ages
. But with fantastic
properly
cooked food and not the raw meat.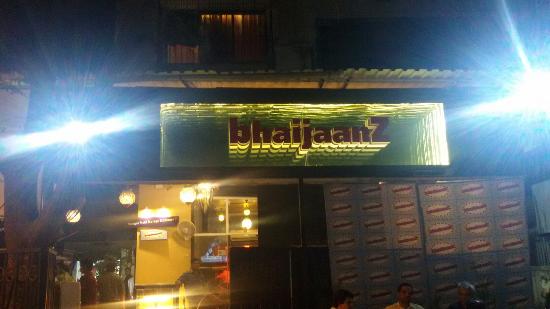 If you are a fan of Salman Khan then you should not miss this restaurant.
With posters from his every picture, music playing from his movies and even the name of dishes such as Anda Apna Apna, you will feel you are
just
waiting for his arrival
. Never know when you can get to meet him there.
So here we have some of the restaurants in India with amazing themes. Do let us know about the unique themed restaurant in your area in the comment section below. We will get in featured in our list.