Travelling is my passion. I love to travel and see different places.
The last journey we took was to Jaisalmer at the end of February. We started from Noida by car around 5 am and reached Jaisalmer at 6 pm. We took two halts between around 45 minutes in total. Highways and roads are quite good in Rajasthan so if you like long road trips then it's quite possible to make the journey in a day. Or else one can stop either at Jaipur or Jodhpur.
As, we don't mind traveling for a full day via car, and as we have already been to both Jaipur and Jodhpur we took the route via Chomu.
After the long drive, we arrived at the hotel which we had already booked through MMT – The Lal Garh. We wanted to stay in the city near the havelies. If you want, you can also book resorts and 5-star hotels but they are all outside the city.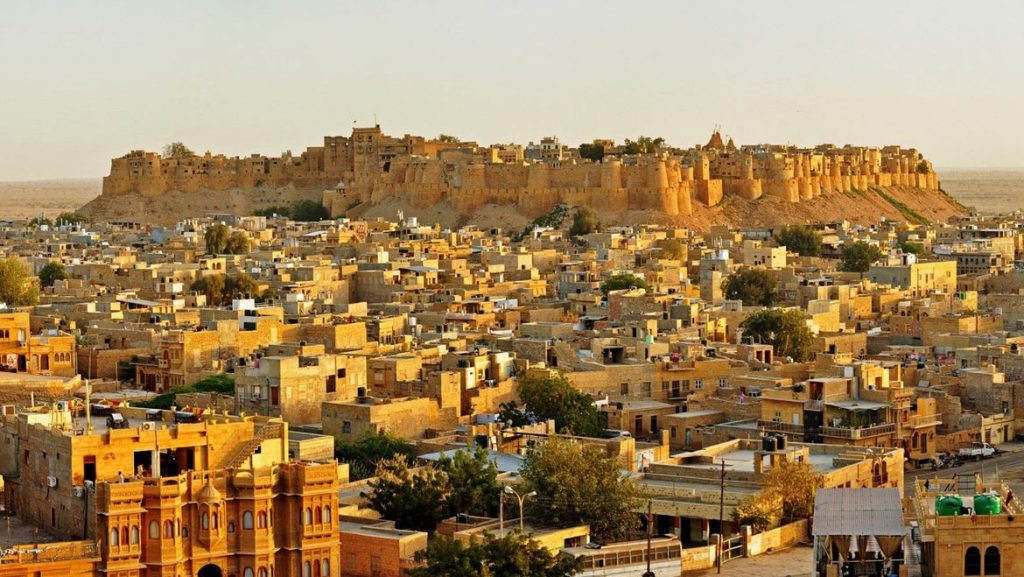 Jaisalmer is more like a beautiful kasbah then a city. A very small place but with old world charm. Most of the women still wear traditional Rajasthani Lehenga rather than sarees or salwar suits.
There are three beautiful havelies with beautiful nakaashi work which we visited the next morning once we were over the tiredness of the journey. All the buildings are made from yellow stones that is why it is called Golden City, a unique feature of every city in Rajasthan (Jaipur being the Pink city, etc).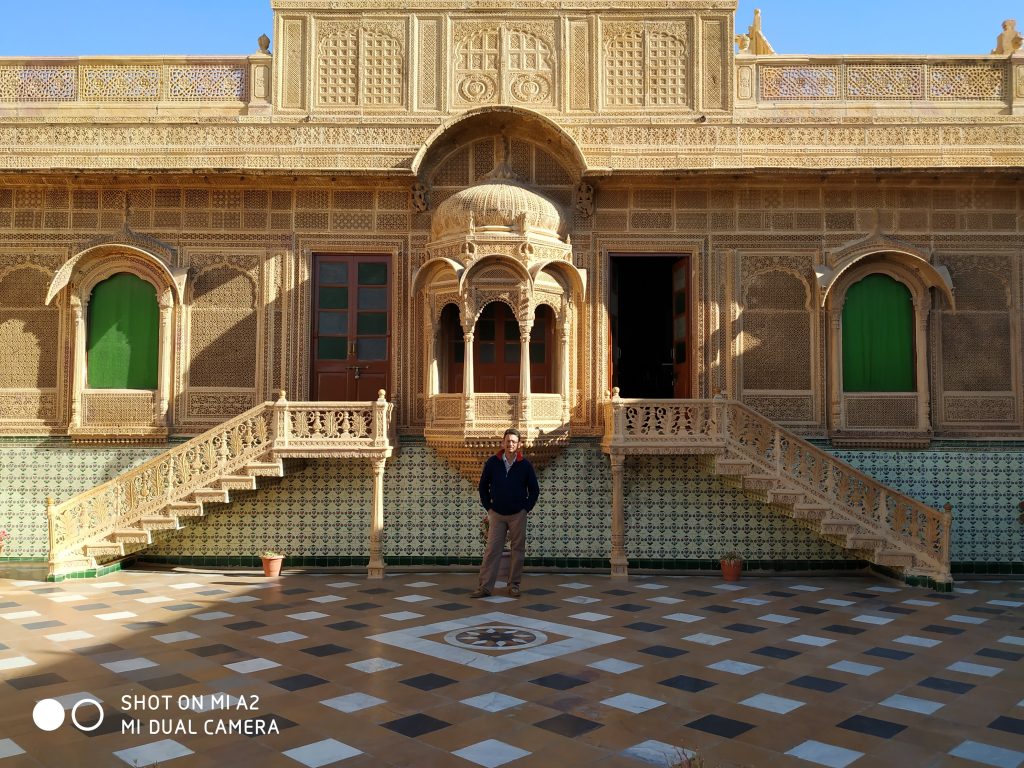 In the fort, you can see old clothes, utensils, arms and ammunition and so on. As I have traveled most of Rajasthan, so for me the highlight was a visit to sand dunes. The desert sight is breath-taking in its own unique manner. Traveling on a camel on sand dunes is a thrilling experience, and to see sunset sitting on the sand is so peaceful.
Returning back after a day of sightseeing, there was a cultural folk dance program and dinner arranged at the resort which was sumptuous.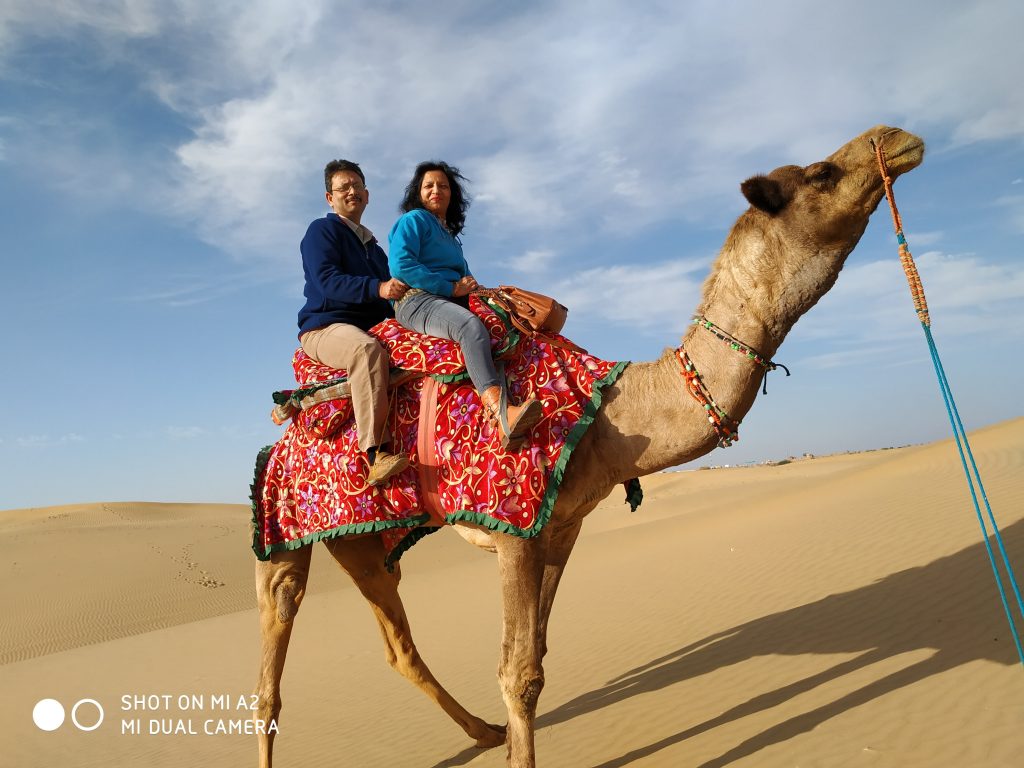 Not wanting to leave so soon, but moving to the next city, we started on our journey the next morning to Bikaner. Stayed there for a day too, but more about that in the next post!