Tired of the scorching heat of summer 2018 at Vadodara (known as Sanskar Nagari of Gujarat), I, my wife and 2 more couples, thought of taking a break at some mini hill station which gives us respite from the heat and is easy on the pocket. So, we chose Saputara, situated on the Western Ghats, a diversion from Navsari on route to Mumbai towards Nasik.
We booked the Gujarat Tourism hotel "Toran" from the Gujarat tourism office at Vadodara, booked Bus Tickets from Gujarat State Transport for onward and return journey. All set within 2 hours, we strategically booked from Friday noon to Sunday noon and lodging on non-rush day and staying over the rush time.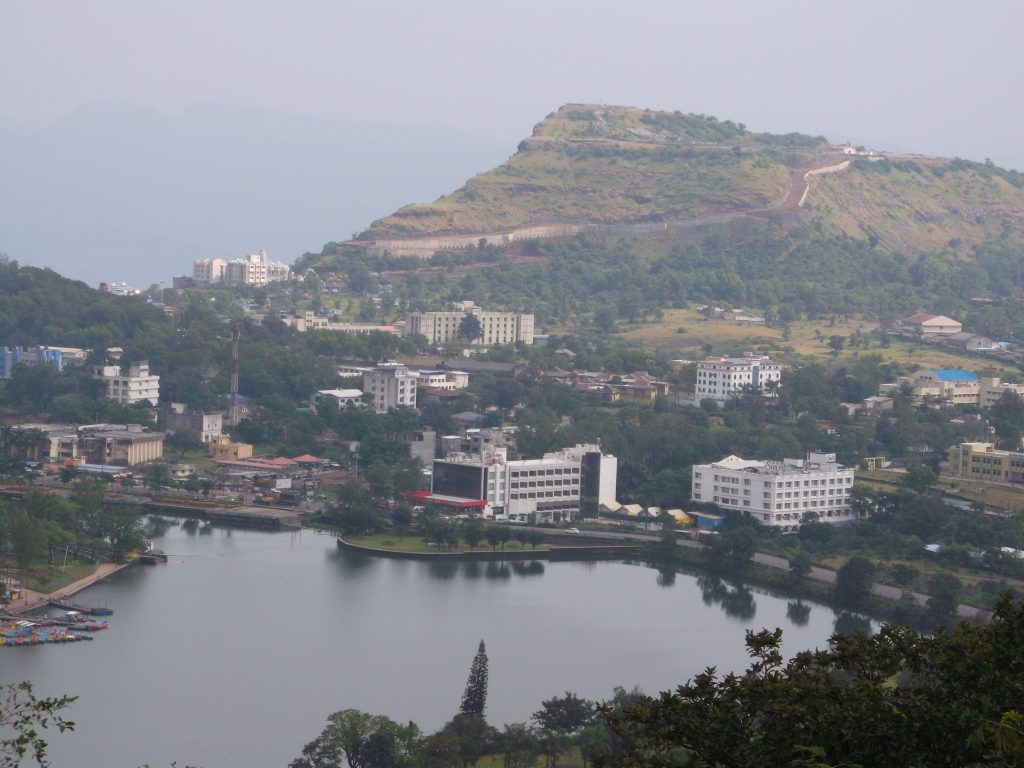 Our bus journey was from 7 am to 2 pm. The last 2 hours were riding on the circuitous route of the hill range. The overcast sky and the cool breeze from the windows of the bus were soothing our soul. We took a porter from Saputara Bus Stand to the hotel. The neat roads and the trees on surrounding hills were a treat to the eye.
The staff at Toran was courteous. The lobby was spacious, simple and clean and we were given rooms on the first floor. Entering the room was like floating on cloud 9. Large windows, big gallery overviewing the very road, we had traveled was panoramic. One cloud just passed through our body giving a welcome embrace. We all changed over to loose clothes, came out of the room and coincidently shouted "Paisa Vasool".
The lunch at Toran was a sumptuous Gujarati Thali. Sweet sour salty Kadi, Garlic potatoes, Tuhar daal, daal vada and dhokla, 3 huge gulab jamun, a big glass of butter Milk, papad, achar, and kachumber. It was a royal treat. After a heavy lunch, we took a nap in the room with all the windows, balcony open. It was like sleeping under the open sky.
We again assembled at 5 pm to enjoy the place. We went to a Saputara lake, took a boat and enjoyed the boat ride for about 2 hours. The huge lake has lagoons, surrounded by lovely hills. The evening food was at Hotel Lake View- a very elegant place with the tranquil environment- we chose sizzler this time. It was exotic.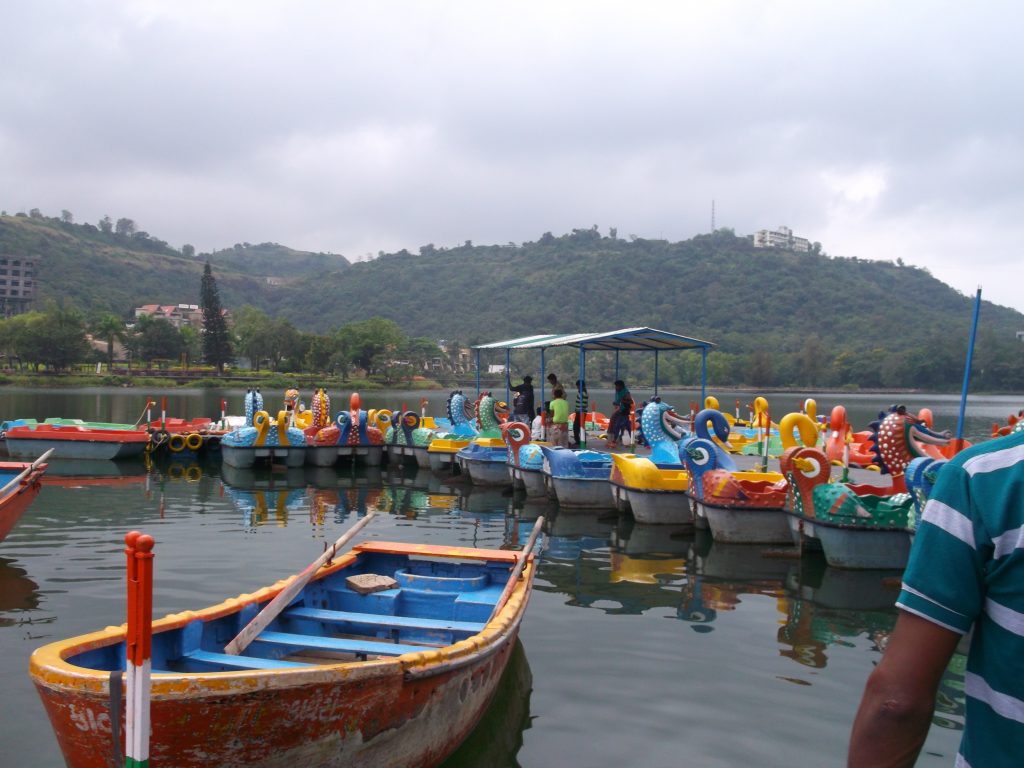 The next day, Saturday we booked Innova in advance for the Saputara excursion. It was 9AM to 5 pm trip. Out of many places, we visited Gari falls, Botanical garden, (flowers, palm and croton sections were great), Eco point, Shabri Temple, Nageshwar Mahadev Temple, Forest range. In the evening, we came to Sunset point, took ropeway and climbed to a plateau to enjoy the sunset. From daylight to saffron sky to grey hue to dark blue back transition has divine memory. I have no words to express except gratitude to the creator of this universe.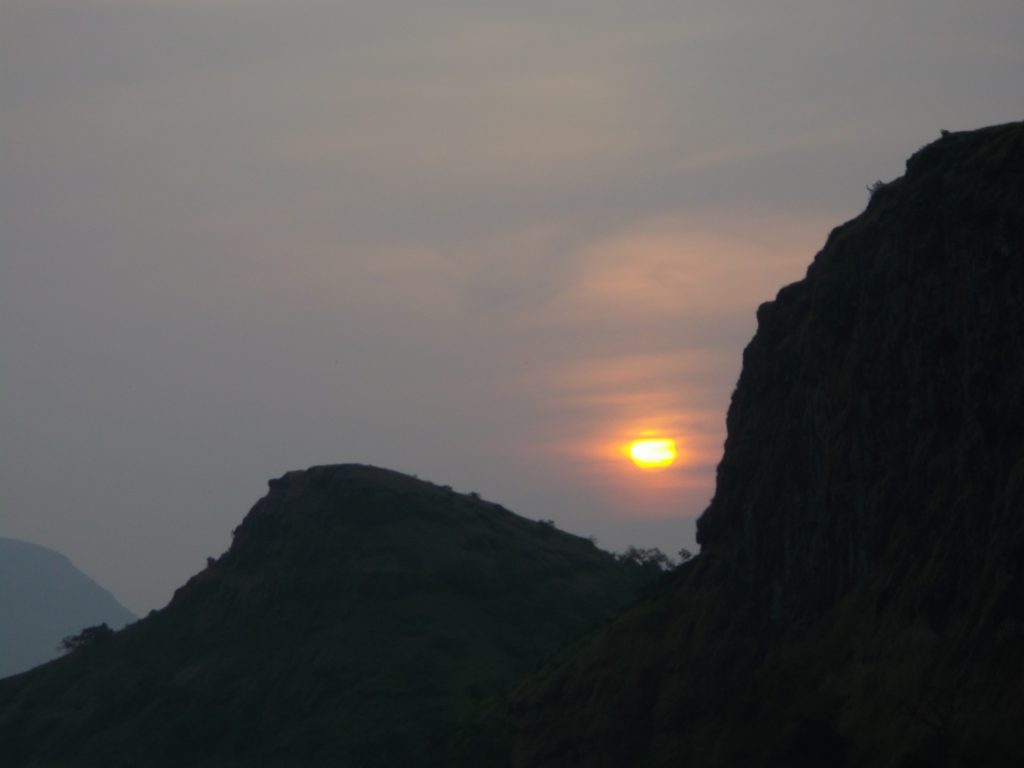 The next Day was Sunday. The road along with Toran was leading to an upcoming Step Garden to a Sunrise point. It was about 3 km climb, some on the tar road and some on the bare mountain. We, the senior citizens thought to give it a brave heart try. We walked, we panted, we paused, we restarted and ultimately, we reached. We started at 5 AM and were just in time on top of the hill at 6.15 am.
Sun, as if it was waiting for us, glanced through a cusp of V-shaped hill. We were all spellbound. It was love at first sight. We always worshiped Sun God and were always awed by his Power. But this moment, it was a soft feature light touch of the first ray. On our way back, we again went to the lake garden, strolled amidst the beauty of flowers, shrubs, plants, towering trees. There was bliss within, glow and smile on our faces. The lap of nature, the creativity of God has boosted our spirits.
We were booked by noon bus. So, came back, had our breakfast, took rest for some time, and had a long shower bath. Once again a sumptuous Gujarati Thali at Toran restaurant, and then with our bags to the Bus Stand.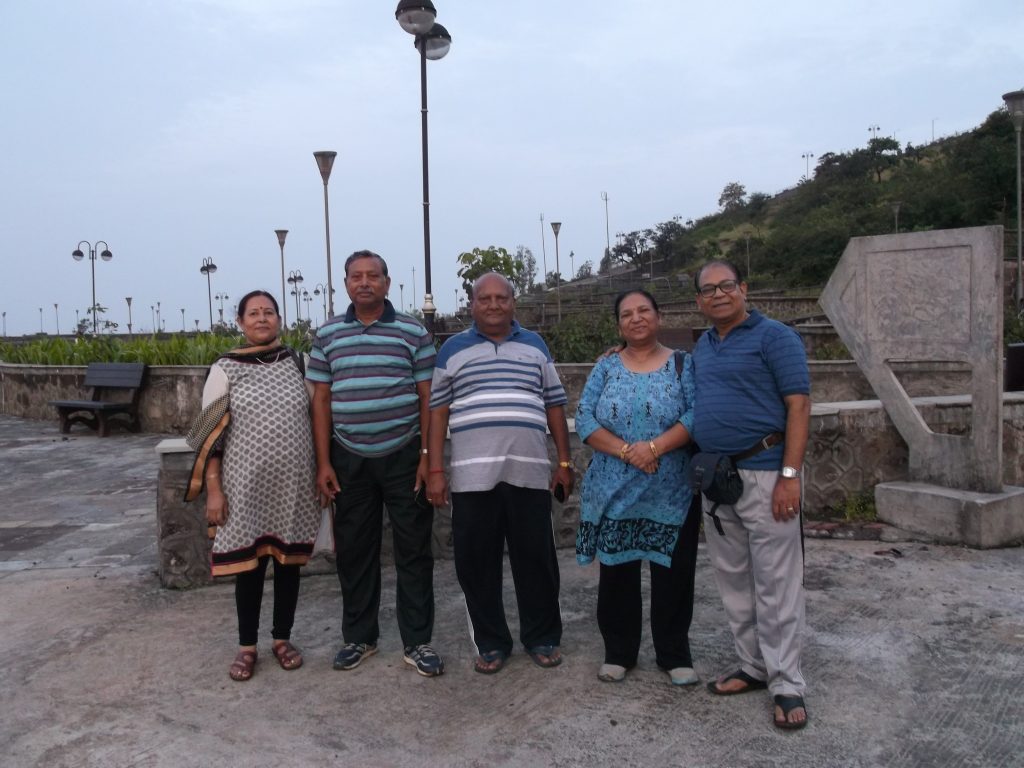 It was a flash Honeymoon for 60 plus aged couples. Advice to New couples: a good place to fall in love with your soul mate and Mother Nature.
This story is contributed by Mr. Sarvesh Kumar Rastogi. He is a perpetual learner of various facets of life like ongoing communication technology, traditional meditation techniques, infra and ultra sound intervention in mind modulation, intra and inter-personal behavioral analysis, holistic solution search.