We talk about a private pool, private beaches!! But have you thought about a private river!! Oh, confused!! Then let me take you to my journey to Darrang, Meghalaya!! Not heard about this place? Well, precious pearls are not easy to get, unless you dive in deep!!
We were a group of six people & went to the Meghalaya trip in November end. We started from Shillong & covered Mawlynnong, Cherrapunji which boast double-decker living root bridge, limestone fossil caves, waterfall, etc. Next, we were heading towards Dawki (on Indo-Bangladesh border) for boating at Umngot river. But we found that the place was very crowded & the water was not clear. So we decided to go to Shnongpdeng which is 45 minutes' drive from Dawki.
Unfortunately, our car broke down on the way & it was already 4 PM (In Meghalaya, winter day starts at 4.30 am & it gets pitch dark by 5 pm). We decided to do the night stay at Darrang which was 5 minutes' drive. Since Darrang is a secluded place, there are very limited stay options – either homestay or riverside camping.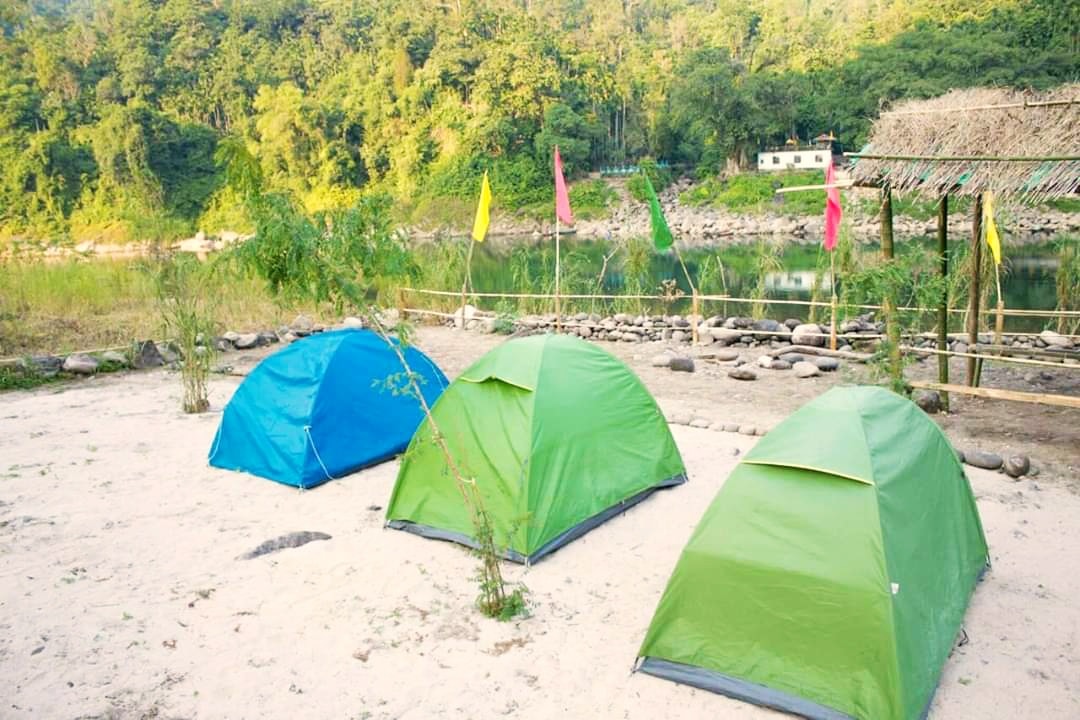 We first visited a homestay which was on one side of the river& then thought about exploring a camping option which was on the other side of the river. We were taken by boat to the campsite & were the only group for that night. It was adventurous as well as scary at the same time but were assured by Mr. Reachingson (owner) and his team that its safe (Meghalaya is famous for not only scenic beauty & cleanliness, but its people are equally warm & helpful).
As we reached the campsite, to our surprise, they had arranged for a guitar, bonfire, hot dinner and other necessities which were brought from another side of the river. The tents were clean and tidy. And what else one needs – a guitar, bonfire under the moonlight on riverside camping with a bunch of crazy friends. We were singing, dancing, playing guitar, star gazing & 3-4 hours passed like a flash.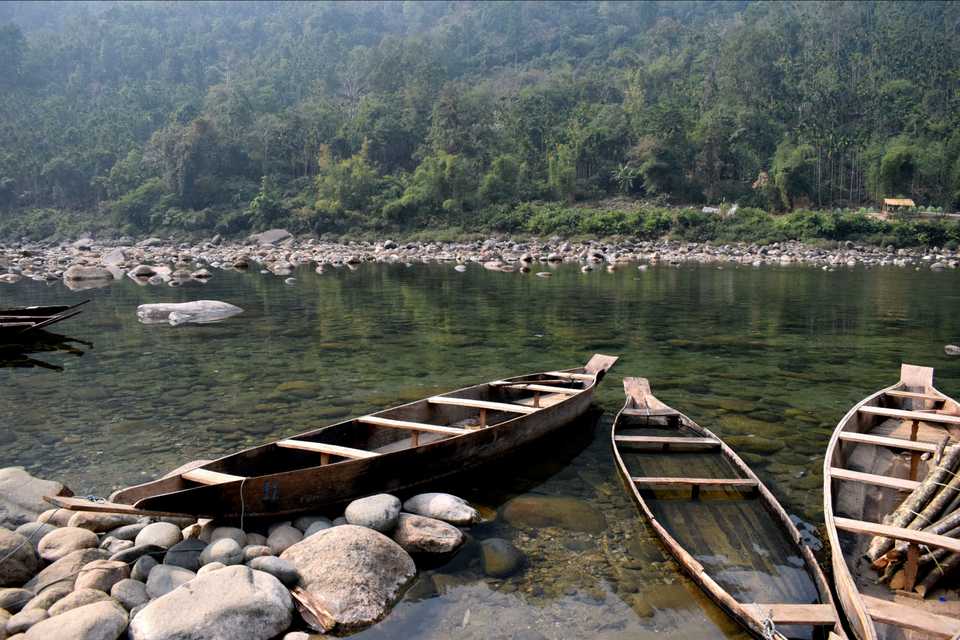 We didn't know how the place looks like until we woke up & felt like we are at our private island – surrounded by mountains, crystal clear river, chirping birds. The view was so breathtaking that one can soak himself in peace & serenity in laps of nature. Strolling beside the river with your loved ones is an amazing experience and just one-of-its-kind! We did boating on the river wherein water was very clean & we could clearly see fishes, stones till the river bed. One can also do water activities like kayaking, snorkeling, etc. at Shnongpdeng which is 20 minutes' drive from Darrang.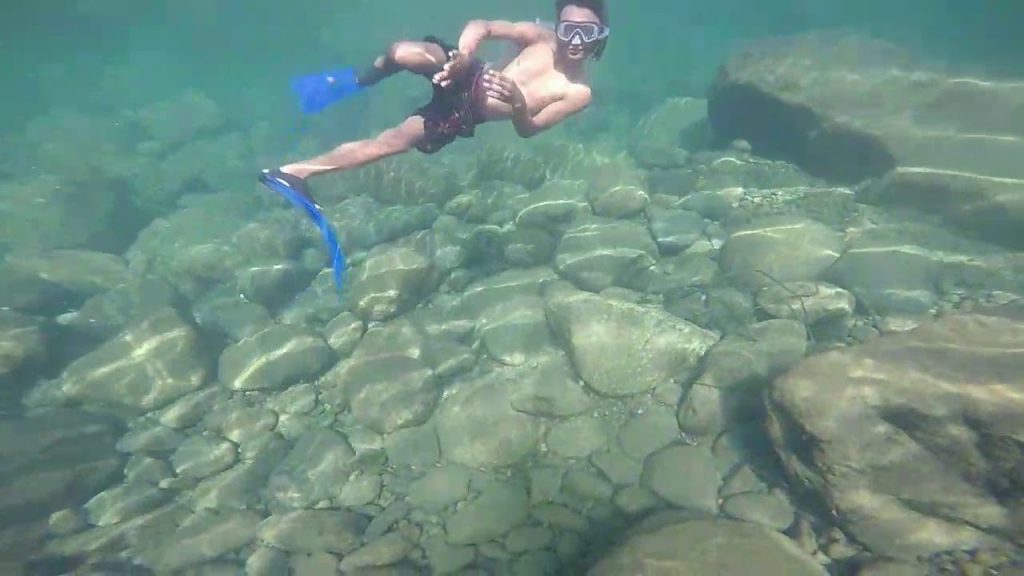 Though Darrang was blessing in disguise for us, it is heaven for those who prefer to spend some peaceful time away from all the hustle bustle of cities and the digital world (very limited mobile network connectivity at the campsite). So when are you planning for Darrang?
Connectivity
Darrang is accessible by road only. You can take a private cab from Shillong or shared taxis that are available up to Dawki. The nearest airport is Shillong (115 km) & the nearest railway station is Guwahati (180 Kms).
Food
Food choices are very limited for vegetarians. It's preferable to carry snacks & fruits from Dawki local market.
Stay cost
Rs 1000 per tent which can accommodate two people. The homestay is Rs 1500. You can contact Mr. Reachingson on +91 8414026332.
This story is contributed by Ms. Nishika Toshniwal (Insta handle: nishika_toshniwal)