Ever wondered what to gift a friend or family member who's leaving the country or is simply traveling? Or even something that you as a traveler would love to have, that would make traveling a little simpler? Well, you've reached the right place because below is a list of 17 gift ideas that a traveler would absolutely admire.
USB Chargeable Headlamp
These are basically torches or lamps attached to caps or simply to a band that can be worn on the forehead. It is a great tool for night time adventures, say in forest areas. The light from the lamp would lead your way and prevent accidents.
Travel Pillow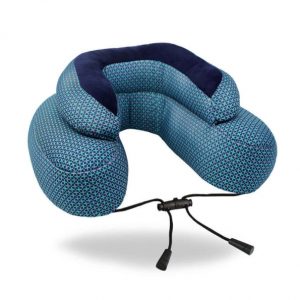 These U-shaped pillows are made for the purpose of travel. They fit around the neck and are comfortable for us to sleep in a sitting position since they hold the neck from tilting.
Document Holder
Travelling, especially internationally, takes document checkups at every point in airports and hotels. Document holders come in handy to organize and keep all your documents in one place, without the fear of misplacing.
Scratch off World Map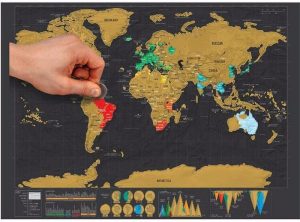 These are great for travel freaks. One could paste it on their walls and scratch off the countries they have visited already. They not only give a glimpse of the places covered but also help us update our bucket list.
Mini Tripod / Gorilla pod
Mini tripods or gorilla pods are compact and easy to carry and is a great gift idea for photographers. They are easy to carry, compact and can be put up anywhere for a time-lapse or slow shutter pictures.
Solar Power Bank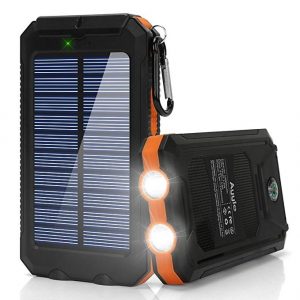 These power banks are charged by sunlight from the mighty sun and don't require plugging into sockets. They are great to gift to travelers because charging phones can get difficult sometimes.
Collapsible Water Bottle

These bottles can be collapsed into a disc like an object and fit in anywhere. They do not take much space and are environment-friendly since they are made for reuse.
Jewelry Organizer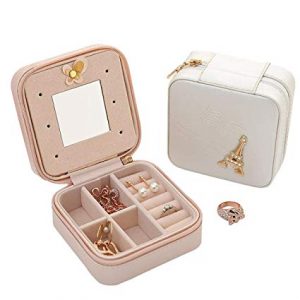 Jewelry organizers are great for women travelers. Many women like to pair their clothes with appropriate jewelry. Jewelry organizers not only help organize, but also prevent jewelry from getting lost, or tangled.
Digital Weighing Scale
Digital weighing scales come handy because they prevent us from shelling out extra bucks at the airport. They keep a check on the luggage weight and should be carried everywhere we go.
Phone Lens Kit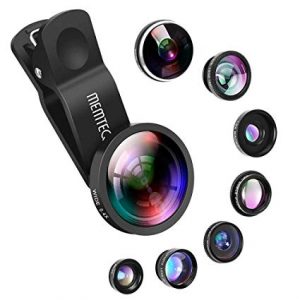 For people who love clicking pictures but do not possess a camera, phone camera lenses are just perfect for them. They usually come in a pack of three lenses, which are basic and help click great pictures.
Eye Mask
People tend to compromise a lot of sleep while traveling due to a tight schedule or jetlag. An eye mask is a great gift idea for those traveling long distances. They let us take a nap just about anywhere.
Manicure/Pedicure Kit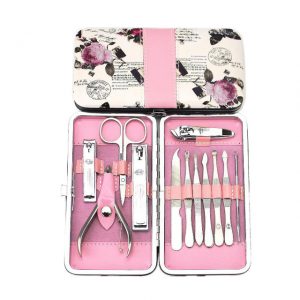 Tired feet and dirty hands are a common issue for travelers. Therefore, compact manicure and pedicure kits are good to invest in for travelers.
Makeup Organizer
Makeup organizer pouches are amazing with keeping makeup in place and prevent misplacement. These are amazing for women travelers.
Clip-on Led for Books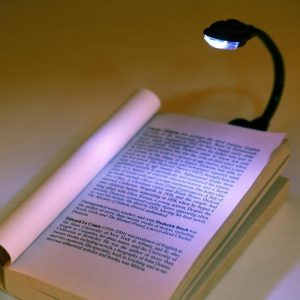 These are mini lamps that are great for people who love reading. They are chargeable through USB ports and usually are made up of LED lights.
Multipurpose Knife
Multipurpose knives, as obvious from the name are knives that have multiple tools attached to it. It usually has scissors, nail clippers, knife, cork opener, etc. These can fit in anywhere as they are compact and are great for travel.
Travel Size Toiletry Bottles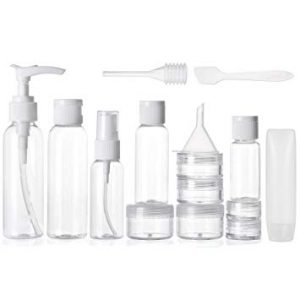 Carrying full-size bottles of shampoo and shower gels take up a lot of unnecessary space and add weight to the luggage. These mini bottles come in a set of five or six, which can be used specifically during travel.
Portable Mini Speaker
Today, speakers are as small in size as a golf ball without compromising with the sound quality. They are great to gift people who love music as they are compact and can fit in easily.
One thing that we should always keep in mind while buying gifts for people, is that they should be of some use to them. Instead of buying flowers or decorative stuff, which have no purpose, it is always preferable to gift something productive.
I hope you liked the article. Do let us know if we missed out on something by writing to us through email or a comment in the assigned section below.